Colorado Bill Would Reimburse Certain Pharmacists' Services
Posted: May 1, 2018
President-Elect Gina Moore featured in May bulletin of APhA's Pharmacy Today regarding 
The legislation provides an opportunity for pharmacists to bill and be reimbursed for nondispensing services and expands access for patients in rural communities. Newly covered nondispensing services include provision of contraception services, immunizations, and smoking cessation.
"Particularly in rural areas in our state—of which there are many—there's oftentimes one or two primary care providers in a county. Patients often have to wait for periods of time to see their providers," said Gina Moore, PharmD, MBA, assistant dean for clinical and professional affairs and associate professor of clinical pharmacy at University of Colorado Skaggs School of Pharmacy and Pharmaceutical Sciences.
 
CPS Hiring an Executive Director
Posted: June 21, 2018
Emily Zadvorny, 
PharmD, BCPS

At the start of the Annual Meeting, the Colorado Pharmacists Society announced their intention to hire Emily Zadvorny, PharmD, BCPS as Executive Director effective October 2018. 
Governor Signs Five Bills to Address Colorado Opioid Crisis
Posted: May 21, 2021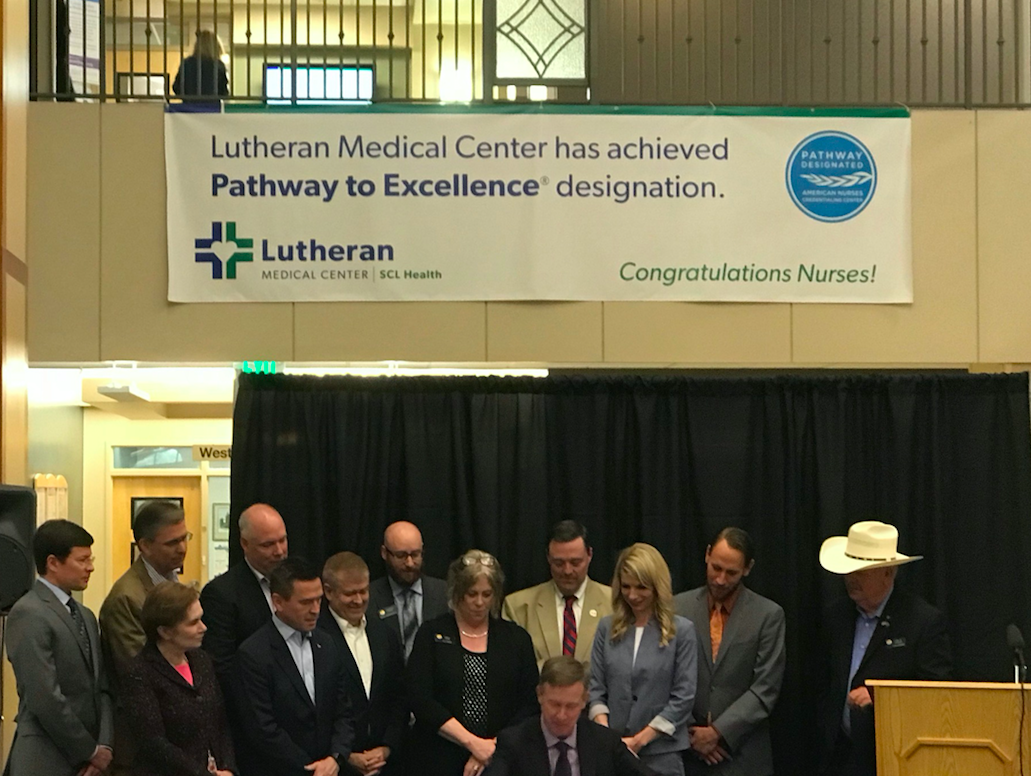 On Monday, May 21st, Governor John Hickenlooper signed five bills into law aimed to combat the opioid crisis in Colorado through prescriber education, substance use disorder treatment and coverage, and prescribing limits.
SB18-22, SB18-24, SB18-270, HB18-1003, and HB18-1007 were all signed at a ceremony hosted by Lutheran Hospital with Lieutenant Governor Donna Lynne, Attorney General Cynthia Coffman, and many bill sponsors and supporters (including CPS members) in attendance.  
CPS had a seat at the table for the Opioid Task Force and helped craft and develop these groundbreaking bills.For more information, visit the CPS live legislative link and join us at the CPS Annual Meeting June 21-22nd for a Legislative Update by CPS Lobbyist, Katie Wolf.


<< first < Prev 1 2 3 4

5

Next

>

last

>>


Page 5 of 5